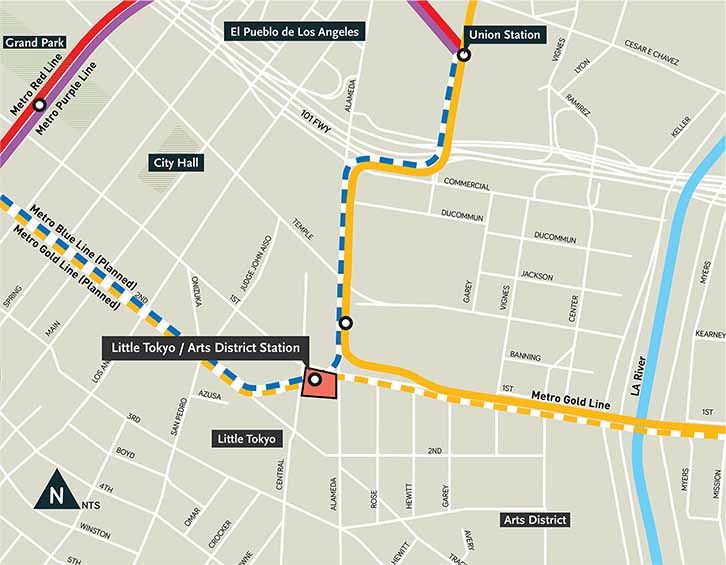 Welcome to the Metro Little Tokyo/Arts District Station survey!
The Metro Regional Connector Project extends from the Metro Gold Line Little Tokyo/Arts District Station to the 7th Street/Metro Center Station in downtown Los Angeles, allowing passengers to transfer to Blue, Expo, Red and Purple Lines, bypassing Union Station. With anticipated completion in 2021, the 1.9-mile alignment will provide a one-seat ride for travel across Los Angeles County. From the Metro Gold Line, passengers will be able to travel from Azusa to Long Beach and from East Los Angeles to Santa Monica without transferring lines.

Metro is exploring development opportunities at the Regional Connector Little Tokyo/Arts District Station (see map above) and wants to hear from you about your vision for this site, recognizing the site is centrally located within a significant historical and cultural community. This online survey will close 3/16/18.